Hey you.
With the coronavirus scare abound, I've been going out very rarely, each time buying so much supplies while struggling to breathe through a 3-ply mask, gym work is no longer necessary (or even safe). It is, however, stressful not to touch my face, much like trying not to move while meditating, except deadly.
One ordinary day 6 months ago, I dropped out from the face of social media, abruptly. I felt my 'self' slipping away from me. Cognitively, I knew what was going on, but a force in me was purely Pavlovian, and kept falling back on the conditioning I was trying to undo. Unlike breaks I've had before, I did not set an end date for the hiatus. I read, I cook, I ate, slept, I went on 3 trips. In the middle of the 3rd, my heart opened up again, and wanted to record feelings on fabric again.
First, I dived back into my pile of sketches, patterns & cloth chimeras, finishing the last otter I've started. And, after that, 3 more who are less adequately-otter.
It's hard to keep it a secret any longer. I'm in love with one of them. His name is Romano. He has stumpy arms and definitely high BMI for his type. He perpetually keeps his head tilted, eager to listen and accepts me unconditionally. So far no complaints from him, as I did not give him a squeaker. Anyway, I might not have gotten married had I met Romano first.
Then, a few more fabric friends on the way. I've slowed down the making, a lot. I'm taking as long as is needed for the art to marinate in my cocktail of daily blunders.
The website is getting refurbished, sounds more productive than the real reductive work of deleting truckloads of words and images that makes me go 'meh'. Removing My current objective is to track my process, in/decisions, recording how each little cloth critter comes to being.
Haven't found a book I can dive into since completing 2 books in Adrian Tchaikovsky's Children of Time series. I feel like I'm waking from a dream, to a reality which is the real nightmare—not sure if the virus is the only epidemic.
Talking about consumption, I bought a bottle of soy sauce, first in two years. I threw the last bottle away then as I was getting headache and dry mouth even on a few drops. I looked up many variations this time before giving precious shelf space to a 600ml bottle.
I stirred together soy sauce, palm sugar, rice vinegar, tahini, distilled coconut oil, minced garlic, yielding a cross between goma dressing and falafel sauce. So far, I tried using the sauce 3 ways- in a cabbage & carrot slaw, also a salad, but not a slaw, of romaine lettuce, onion, roasted pumpkin, walnut & raisin (pomegranate would have been better) and drizzled over steamed & chilled eggplant & okra, seasoned with flaked chilli & julienned ginger.
I like them all. The sauce is compliantly creamy, unlike the temperamental mayo of soy milk & oil that seem to enjoy splitting apart, mustard and I no longer enjoy putting them together. Time is better doing nothing with Romano.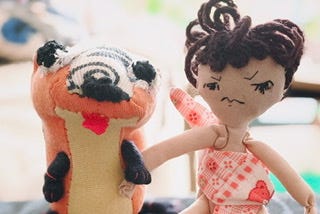 Above: Romano holding my hand. Pardon my attire. Or his lack-of.
Would love to hear from you, marn